November 24, 2018—Issue #141
For the Americans out there-which is most of you-I hope you had a warm, happy, and tasty Thanksgiving.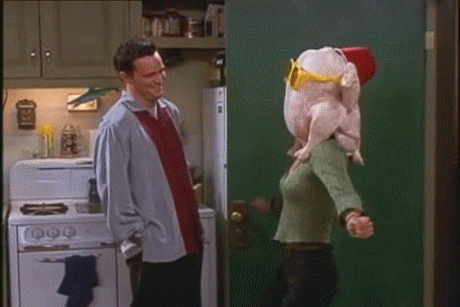 To celebrate the holiday, this newsletter is going out to all subscribers, free and paid!
That said, I don't have a particular take this week, although there is one brewing, related to a previous discussion on politics and social cohesion. Until then, I hope you enjoy the links and recipes for this weekend, and if you are new to The Newsletter™, welcome! I'm happy to have you.
As always, I want your thoughts and feedback. Shoot me an email, or leave a comment below. Are you liking The Newsletter™? Click here to say so on Twitter! And if you know someone who might enjoy this email, forward to a friend!
To get this newsletter every week, become a paid subscriber for just $5 a month or $50 a year. This weekend only, your first 3 months are free if you sign up monthly.
---
The Work
The only work I did this week was an advice column! I stepped in for Daniel Ortberg to handle food questions for Thanksgiving. I think it went well!
Q. Mashed Potatoes: Say the future of liberal democracy depended on the mission impossible of convincing your dinner guests that there is a better potato way than mashed. What spud-based dish do you serve instead?

A: I don't serve potatoes at Thanksgiving. There's already enough starch and butter in the meal, but if I did, it would be a pommes anna or potato and leek gratin.
The Reading
Amanda Arnold on the end of Stacey Abrams' campaign for Georgia governor. Edward-Isaac Dovere on how Democrats won back Michigan. Parker Richards on the Electoral College. Helen Rosner on Thanksgiving. Lutivini Majanja on Thanksgiving. Allen Salway on Thanksgiving. Rajan Menon on the collapse of American foreign policy-making. April Glaser on the California fires. Max Read on the decline (and potential fall) of Facebook. Dayna Evans on the return of bread.
The Movies
The return to work after parental leave left me with only a little time to watch movies. But I've recently gotten back into the habit, and even went to an actual theater to watch a film on the big screen. (Shoutout to the in-laws for babysitting.)
We saw Widows, director Steve McQueen's latest and his first foray into genre film-making. It was fantastic.
A Michael Mann-ish heist thriller that is also the somewhat literal story of a woman burying her grief after the death of her husband that is also a sharp look at politics, capitalism, crime, and racism in an American city.
Basically, Michael Mann's Thief + Season 3 of The Wire + all the Chicago scenery from The Fugitive with a sprinkle of Christopher Nolan's Batman trilogy.
As I think about it, the comparison to The Fugitive is apt. Steve McQueen and co-writer Gillian Flynn have taken what could have been a formulaic genre story and produced a tense, imaginative, artful yet crowd-pleasing thriller that moves so smoothly you hardly notice the seams and weak points (the big one: there is entirely too much plot, such that you could almost imagine this as a mini-series).
Additional notes: Viola Davis is a titan who dominates every scene she's in. Elizabeth Debicki is truly excellent in what should be a star-making role. Daniel Kaluuya has incredible range, an amazingly expressive face, and in this film is genuinely terrifying, with a particular scene that is my new high point for "extremely villainous shit." The third act is perfect.
The Photos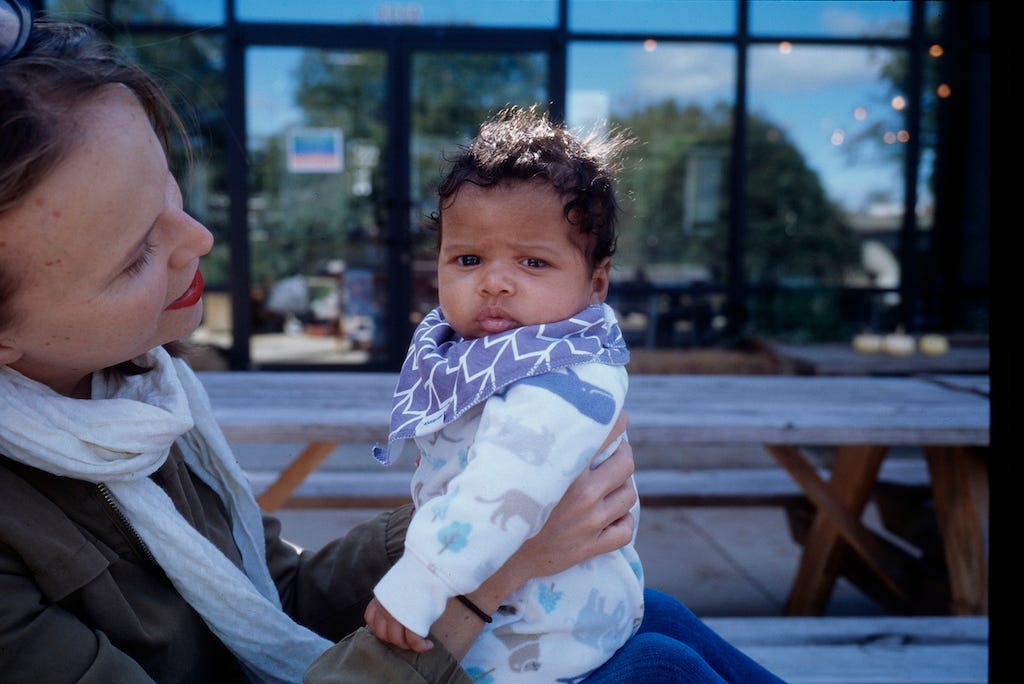 Kodak released its new Ektachrome transparency film this fall and I immediately bought a few rolls. These photos are from the first roll. At the top is a picture of Carter, obviously. And at the bottom is a photo I took just down the street from my apartment.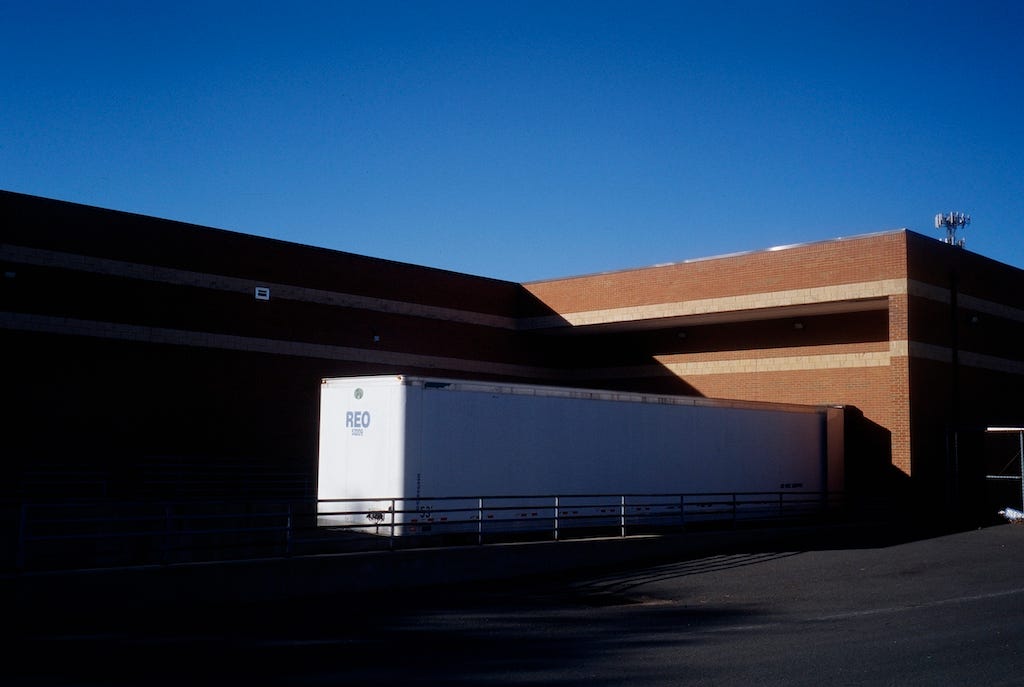 I was struck by the deep blues, deep shadows (which I emphasized with slight underexposure) and sharp geometry. If you are interested, I shot this on my Leica M5 using a 35mm Zeiss lens. As always, you can follow me on Instagram for more photography.
The Recipes
Leftovers aren't actually the best thing about Thanksgiving, but they can be very useful. These recipes should use up the foods that typically make the most leftovers (or at least I've never experienced a Thanksgiving where people finished all of the turkey). The turkey soup is inspired by a turmeric-heavy soup from the Zahav cookbook. It's fragrant with cumin and garlic, and gets a blast of lemon flavor. (you should also use your turkey carcass to make stock for this recipe.) I didn't have mashed potatoes at my Thanksgiving but if you had them at yours, you should make these waffles, which are outrageously delicious.
Turkey and Lemon Soup
Ingredients!
3 Tbsp olive oil

1 large onion, minced

3 garlic cloves, minced

1 large carrot, diced

1 large celery stock, diced

1 teaspoon ground turmeric

1 teaspoon ground cumin

1-inch fresh ginger, grated

salt and pepper to taste

6 cups turkey stock or chicken stock, preferably homemade

zest of one lemon

2 to 3 cups chopped cooked turkey

2 tablespoons fresh lemon juice

1/4 cup chopped parsley

1/4 cup chopped cilantro (can sub with more parsley)

cooked basmati rice for serving
Directions!
Heat olive oil over medium-high heat in a heavy pot or Dutch oven. Add the onion, carrot, and celery and cook for 5 to 7 minutes, until onions are translucent. Stir in the garlic and ginger and cook another minute, then mix in the turmeric, cumin, and a generous pinch of salt.
Add turkey or chicken stock and along with lemon zest. Bring to a boil and then simmer gently for 20 minutes. During this time, make your rice. After 20 minutes, add the chopped turkey, lemon juice, parsley and cilantro, as well as more salt and pepper to taste taste. Cook gently just until the turkey is warmed through, about 10 minutes. Serve soup with basmati rice and more cilantro or parsley for garnish.
Mashed Potato Waffles
Ingredients!
4 tablespoons unsalted butter

1/4 cup buttermilk

2 large eggs

2 cups mashed potatoes

3 tablespoons chopped chives

1/2 cup all-purpose flour

1/2 teaspoon baking powder

1/4 teaspoon baking soda

1/2 teaspoon salt

1/2 teaspoon fresh ground black pepper

1/4 teaspoon garlic powder

1 cup grated cheddar cheese
Directions!
Melt butter in a small saucepan over medium-low heat. As the butter melts it will begin to crackle and pop. That's the water evaporating out of the butter. Continue to cook the butter until the crackling subsides and the butter begins to brown a bit. The butter will smell nutty. Immediately transfer the browned butter into a medium bowl. Whisk in buttermilk and eggs until thoroughly combined. Add the mashed potatoes and 2 tablespoons chives and gently stir to combine.
In a small bowl, whisk together flour, baking powder, baking soda, salt, pepper, and garlic powder. Add the dry ingredients to the wet ingredients. Use a spoon to mix until all of the flour is thoroughly combined. Try not to overmix the batter. Just stir it until the flour is combined.
Heat a waffle iron and grease if necessary.
Dollop batter (about 1/4 cup per waffle) into the waffle iron. Cook until golden on each side. The amount of time depends on your waffle iron. Remove waffles from the iron and place on a cooling rack to rest. The cooling rack will keep the waffles from getting soggy on the bottom as they cool.
Just before serving the waffles, turn oven to the broiler setting. Place waffles on a baking sheet and top with cheddar cheese. Place waffles under the broiler until cheese is melted, about 30 seconds to 1 minute. Remove from the oven, sprinkle with remaining chives and serve warm with fried eggs and salsa.
---
memories don't live like people do
they always remember you
whether things are good or bad
it's just the memories