November 2, 2018—Issue #138
Hope you had an acceptably spooky Halloween!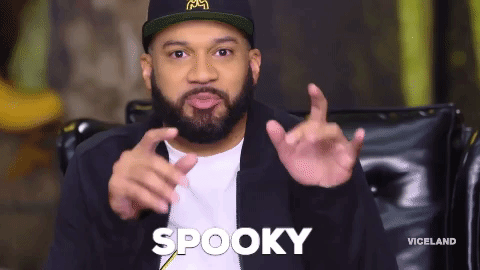 I wrote about youth turnout this week, apropos of New York magazine's interviews with twelve young people who say they probably won't vote in the upcoming elections. It is very easy to read the piece and come away disgusted with many of the interviewees, who appear self-absorbed, apathetic, and in a few cases just lazy. But if you can ignore those visceral feelings, I think the interviews provide a lot of insight about the obstacles to higher turnout and greater political participation.
My column won't hit the internet until Monday, but it's focused on the way our voting system discouraged people who have any amount of instability in their lives, from college students and other young adults to the poor and working-class. But I make an aside in the piece that's worth a little elaboration, if not a separate column altogether.
One of the hand-me-downs from our history of political exclusion is the idea that only the knowledgeable should vote. Today, that means a focus on "the issues." If you don't know the issues, if you are uncertain about your political knowledge, there's an often open belief that you shouldn't vote. This isn't partisan. Liberals are as guilty as conservatives of bemoaning "ignorant" voters who presumably don't know the issues well-enough to "vote their interests."
But this is wrong. Self-government doesn't require knowledge of arbitrary political facts or some kind of formalized understanding of policy. As a citizen, all you need to make an intelligent choice is knowledge of yourself as a political actor, with interests connected to your life, livelihood, and community. It doesn't hurt to know the issues, but in a democracy structured by political parties—which is to say, a modern democracy—you can gather enough cues from each party to make a decent decision about who should represent you in government.
To make this point by analogy, the freedmen who elected representatives, wrote Reconstruction state constitutions, and effectively governed the South for ten years had little formal education, much less traditional political knowledge. But they understood themselves as people with interests worth defending, citizens with voices worth hearing, and political actors with legitimate claims on the state. And that is all they needed.
In addition to building institutions and procedures more conducive to voting and political participation, we might also need a dedicated campaign of political education , to show young voters—and anyone else who might feel "unqualified" that knowing "the issues" is overrated. To participate in democracy, to engage in self-government, all you need is a little knowledge of self.
As always, I want your thoughts and feedback. Shoot me an email, or leave a comment below. Are you liking The Newsletter™? Please say so on Twitter, and be sure to tag me! I'm @jbouie. And if you know someone who might enjoy this email, forward to a friend!
To get this newsletter every week, become a paid subscriber for just $5 a month or $50 a year.
---
The Work
I did a lot of writing about the president's rhetoric.
First, on how his demagogic politics have encouraged people who occupy the more violent end of the racist ideological spectrum:
Seen as part of a continuum, the relationship between bigoted rhetoric and bigoted action becomes clearer. The former can facilitate the latter. A society permissive of rhetorical dehumanization is necessarily more vulnerable to actual dehumanization. Allow racial contempt to spread unchallenged, and racist violence will eventually follow.
Second, on how his jeremiads against birthright citizenship will shape our national politics, reopening previously settled concerns, and asking questions we, as a society, had opted not to ask:
Trump's argument is radical, and his proposal is plainly unconstitutional; the president can't simply nullify the meaning of a constitutional amendment. Trump's rhetoric is just that—rhetoric with little bearing on actual policymaking. But he is the president. His words matter. And attacking birthright citizenship as part of a racist hysteria campaign is as close as we will likely get to Trump openly stating his driving belief: that America is a white nation for white people.
The Reading
Marcia Chatelain interviews author Carol Anderson about her new book One Person, No Vote: How Voter Suppression is Destroying Our Democracy. Martha S. Jones on the origins of birthright citizenship. Jelani Cobb on the Pittsburgh shooting. Josie Duffy Rice on a new, insidious form of voter suppression. Ryan Broderick on how Silicon Valley radicalized the world. Göran Therborn on the decline of Swedish social democracy. Mike Konczal and Nell Abernathy on how Democrats must become the party of freedom. Irin Carmon on Heidi Heitkamp. Jennifer Victor on elections. From 2008, Jill Lepore on how Americans used to vote.
The Photos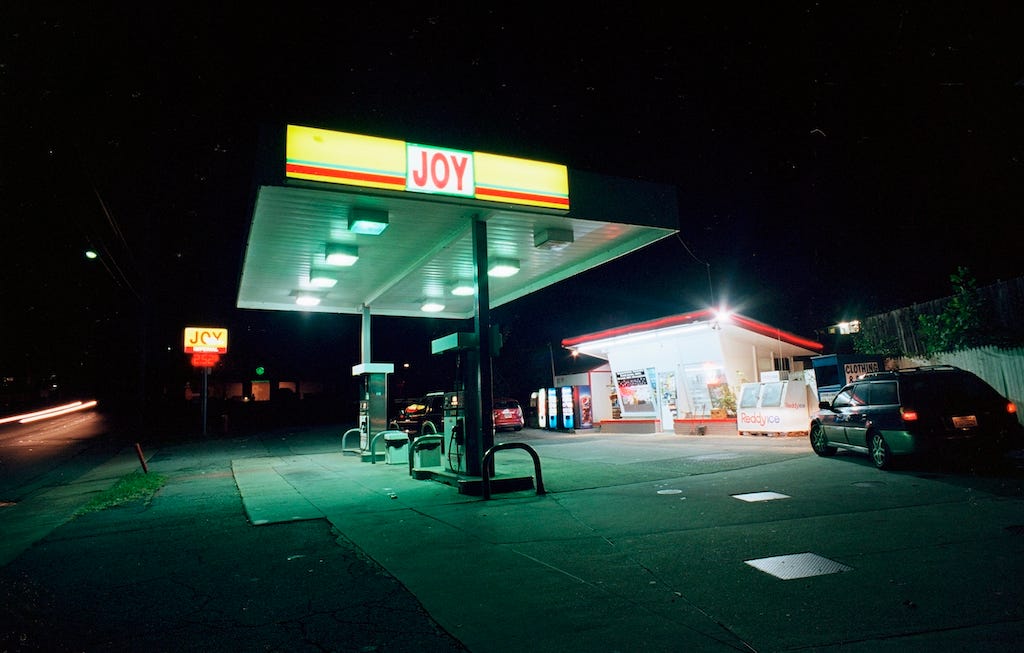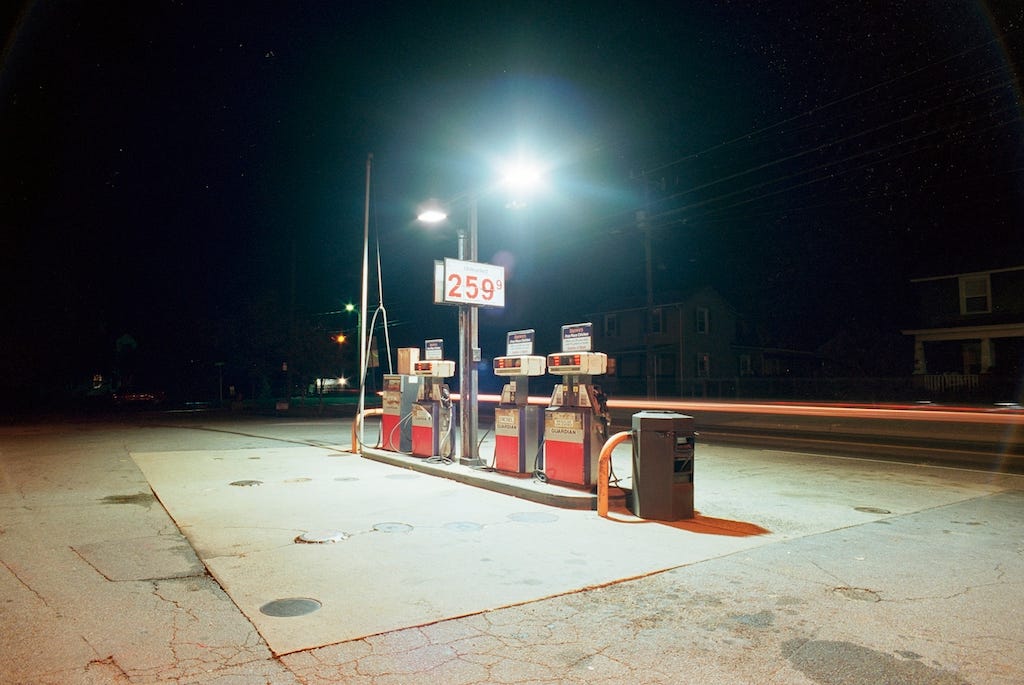 I did another round of night photography, going to some spots around town with great ambient light. Here are the results! I'm in New York City all week next week and I'm thinking of bringing a tripod to do the same there, at the risk of looking like a weirdo.
The Recipes
One more recipe from The Rancho Gordo Vegetarian Kitchen, and a side-dish for this or any other seasonal meal you decide to make this weekend. Both recipes are vegetarian and can be easily made vegan by omitting the cheese.
White Bean Gratin
Slightly modified from the original recipe.
Ingredients!
5 tablespoons extra-virgin olive oil (divided)

2 medium fennel bulbs, outer layers removed, cored and thinly sliced

1 medium yellow onion, cut in half and thinly sliced (I used a mandoline for this)

3 garlic cloves, minced

3 cups cooked Rancho Gordo white beans in their broth (I used Alubia Blancas)

¾ cup fresh bread crumbs

¼ cup freshly grated parmesan cheese
Directions!
In a large skillet, warm 3 tablespoons of the olive oil over medium heat. Add the fennel, onion, and garlic; sauté until soft and well-cooked, 15-20 minutes. Gently stir in the beans and remove from heat.
Preheat the oven to 375 degrees.
In a small bowl, mix the remaining 2 tablespoons olive oil, bread crumbs, parmesan, and thyme.
In a 9-inch gratin dish (or comparable-sized baking dish), add the onion-bean mixture. Add enough of the reserved bean-cooking liquid so that the liquid rises just halfway up the beans. Top with the breadcrumb mixture.
Bake until the bread crumbs are brown and the liquid is bubbling, about 20 minutes.
Alice Waters' Long-Cooked Broccoli
Ingredients!
1 1/2 pounds broccoli

1/4 cup olive oil

6 garlic cloves, peeled and chopped

Pinch of dried chili flakes

A few good pinches of salt

1 cup water

Juice and zest of 1 lemon

4 tablespoons grated parmesan or pecorino cheese
Directions!
To prepare the broccoli, cut the florets into small pieces. Trim the ends off the stems. Peel the stems with a paring knife and thinly slice.
In a medium pot with a heavy bottom, heat the olive oil over medium heat. Add the broccoli, garlic, chili flakes and salt. Cook, stirring occasionally, for a few minutes, until the garlic is very fragrant. Add the water and bring to a boil.
Reduce the heat to maintain a bare simmer, cover the pot, and cook, stirring occasionally until the broccoli is very tender and falling apart, about an hour. You may need to add more water if the broccoli starts to dry out. After an hour or so, stir vigorously with a spoon to create the texture of a coarse purée. Stir in the lemon juice and zest and the cheese if using.
---
with flesh and bones he bleeds just like you do