September 7, 2018—Issue #134
It's Friday! And The Newsletter™ is here! Again!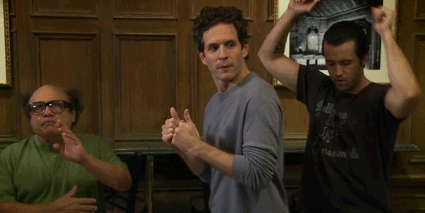 You may have heard about this week's "free speech" controversy.
Last weekend, New Yorker magazine announced that Steve Bannon, former Breitbart chief and one-time strategist for President Trump, would headline its fall festival, to be interviewed by editor David Remnick. Remnick, a tough and skilled interviewer, would presumably challenge Bannon on his reactionary and racist ideology.
There was immediate blowback on Twitter, as writers, contributors, and high-profile guests criticized the choice and threatened to pull out of the festival for as long as Bannon was a participant.

If Steve Bannon is at the New Yorker festival I am out. I will not take part in an event that normalizes hate. I hope the @NewYorker will do the right thing and cancel the Steve Bannon event. Maybe they should read their own reporting about his ideology.
September 3, 2018

I'm out. I genuinely support public intellectual debate, and have paid to see people speak with whom I strongly disagree. But this isn't James Baldwin vs William F Buckley. This is PT Barnum level horseshit. And it was announced on a weekend just before tix went on sale. https://t.co/oYk1llNgvV
September 3, 2018
On the other side were those who thought this was a rejection of journalism's mission. Bannon may hold abhorrent ideas, but public deliberation demands that we critique, talk about, and even debate those ideas in the open.

Huh. Call me old-fashioned. But I would have thought that the point of a festival of ideas was to expose the audience to ideas. If you only invite your friends over, it's called a dinner party. https://t.co/VwkL4zOrbX
September 4, 2018
Ultimately Remnick yielded, and the
New Yorker
rescinded the invitation. Bannon wouldn't be on stage, and wouldn't face Remnick's interrogation.
This drama sparked its fair share of commentary and analysis, some of it silly—Bret Stephen's claim that this was social media "mob rule"—and some of it serious, such as Yasmeen Serhan's look at the "problem" of Steve Bannon as a public figure. Bannon is a white nationalist and reactionary ideologue who seeks to usher those forces into power both here and abroad. He's also notoriously dishonest, and treats interviews as an opportunity to advance that ideology. He's a figure of note, yes. But given his commitments and style, are journalists obligated to give him public platforms and air his views for discussion?
My take is no, for two reasons.
Even if Bannon's ideology deserves public discussion—and it does, although "debate" about the inferiority of nonwhites is beyond the pale—that doesn't mean Bannon himself deserves a place on the stage, and certainly not one which comes with the implicit esteem of a spot at the New Yorker festival, where any interview—regardless of how confrontational or antagonistic—will end with smiles and polite applause. You can just as easily invite academics and other journalists to discuss Bannon, his views, and their implications. A nuanced conversation about white nationalism is much more valuable than giving air time to a propagandist.
This gets to the second reason, which builds off a point I made in a previous newsletter. The ultimate effect of elevating Bannon—of giving him a platform, of treating him as a respected, if "controversial," member of the American elite—is to lend legitimacy to his ideas, even if they're subject to a tough interview. It's to take another step toward making white nationalism (or if you'd rather, white supremacism) a respectable position in the "marketplace of ideas."
Public discussion is an integral part of democratic life. But the free speech absolutism that demands critical engagement with any idea that enters the public sphere is mistaken. There are boundaries to deliberation, dialogue, and debate; boundaries that reflect the social weight of speech, and the contexts in which it operates. We don't debate the pros and cons of genocide because we (or at least most of us) recognize the idea as morally repugnant and unacceptable in a liberal, democratic society. We don't deliberate about killing out political opponents for the same reason. And we shouldn't countenance debates about the personhood and full inclusion of racial and ethnic minorities; we shouldn't treat their equality as a neutral deliberation.
The extent to which Steve Bannon is a mainstream figure, however, is the extent to which we do countenance those debates. There are limits—the New Yorker wouldn't dream of inviting David Duke to discuss ethnic cleansing—but there seems to be a point at which it is acceptable to hold forth on white nationalism as a legitimate ideology. And while Bannon won't be speaking with Remnick, he will make an appearance at other elite venues.
That, for me, is the lesson of all of this: Our public commitments to anti-racism weren't strong enough to keep Donald Trump out of office, and they aren't strong enough to keep his handmaiden from laundering an ideology of hierarchy, exclusion, and repression into the mainstream.
As always, I want your thoughts and feedback. Shoot me an email, or leave a comment below. Are you liking The Newsletter™? Please say so on Twitter, and be sure to tag me! I'm @jbouie. And if you know someone who might enjoy this email, forward to a friend!
To get this newsletter every week, become a paid subscriber for just $5 a month or $50 a year.
---
Chart of the Week

As of this writing, the Senate has concluded its hearing of Brett Kavanaugh for the Supreme Court of the United States. And unless two Republicans flip from their colleagues, he will be confirmed.
You've probably already read all the ways in which Kavanaugh is ethically unsuited for the court. And you've probably read about his political positions, which reflect right-wing Republican orthodoxy. This chart, from the Washington Post, is meant to illustrate the extent of Kavanaugh's conservative, and just how far to the right he'll move the Supreme Court, should he receive 51 votes in the Senate.
It's…depressing to consider what this will mean for the hard fought gains of American liberalism, from reproductive and civil rights to the welfare and administrative state. It may not feel like it, but—assuming Kavanaugh is confirmed—we are entering a period of retrenchment that may pull the United States back to the era of unfettered corporate power and private tyranny.
The Work
I'm back on the grind! I wrote about the fact that the president is clearly incapacitated and the people who can resolve this crisis have abdicated their responsibility.
The debilitation of Wilson and deterioration of Nixon were behind closed doors. Neither Congress nor the larger public had a full sense of the turmoil in the White House. Details would emerge later, and the nation would not learn the full extent of presidential incapacitation until well after the fact. Trump is far from transparent, and yet with reported work and inside accounts, we have a remarkably full picture of the "breakdown" in and around the president. And if anything described by Wolff, Manigault, or Woodward is true, then the United States is currently in the midst of an acute political crisis, beset with a functionally incapacitated president and a government branch run on an ad hoc basis.
The Reading
Historian David Roediger on race and working-class history. Dahlia Lithwick on the Kavanaugh confirmation hearings. Adam Serwer on the Supreme Court as defender of race hierarchy. Lynn Adelman on how the conservative majority on the Supreme Court is using "federalism" to reverse progress toward racial egalitarianism. Yevgeniya Traps on photographers Diane Arbus, Rosalind Fox Solomon, and Lisette Model. Lyz Lenz on Tucker Carlson. Inkoo Kang on "The Joy Luck Club." Dana Goldstein on integration in New York City schools. Toby Saul on the Spanish flu. Kyle Turner on the promise and potential of a non-white James Bond.
The Movie
You can think of
Blow Out
as
The Conversation
and an Alan J. Pakula paranoia thriller as filtered through De Palma's hyper-stylized sleaze.
John Travola gives one of the best performances of his career, and Nancy Allen and John Lithgow are more than capable co-stars. What stands out is the extraordinary editing, such as those moments where we watch Travolta's character, a sound engineer, piece together an accident, and attempt to attain the truth, from bits of film and stray sound.
What's interesting about Blow Out is how it explores our expectations and biases around cinema. We think of the movies as an exercise in harmless deception. But Travolta's character attempts to use the tools of Hollywood to uncover truth and stymie deception; to stop a conspiracy that reaches up to the highest levels of politics. He plays the role of a crusader—a journalist. Albeit one that dubs screams for slasher flicks.
Blow Out operates as a taut thriller, an exercise in cinematic excess, and a meditation on the role of cinema, contrasted against the similarly constructed world of politics. Each element is fully integrated into the other, for a film that stands as one of the gems of De Palma's career.
The Photos
More photos of the baby! Here is Carter with my parents.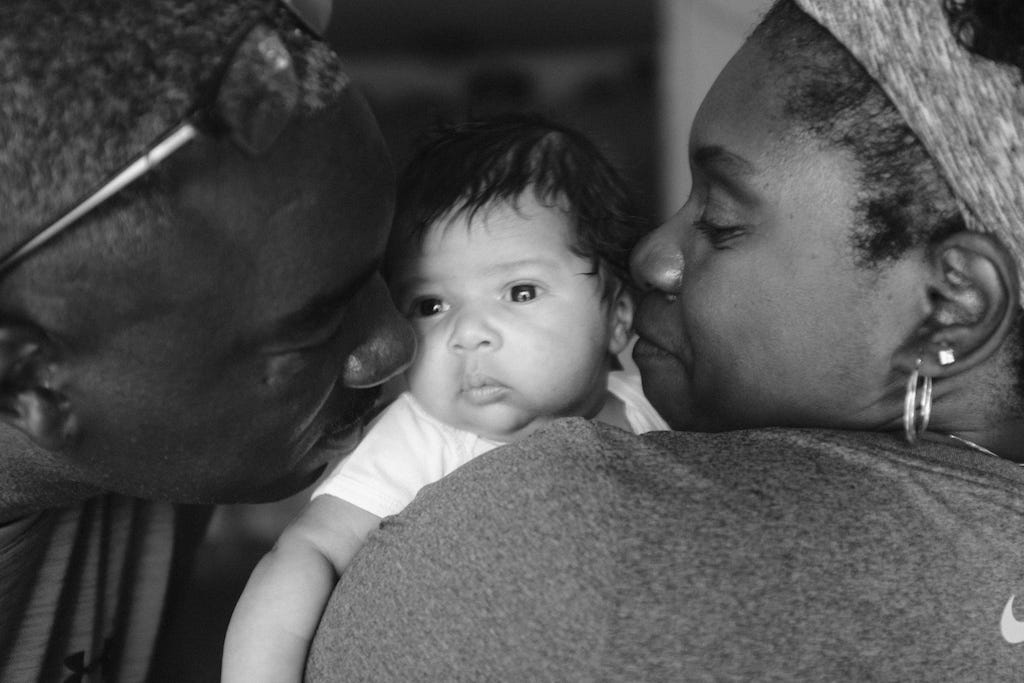 And here is Carter with me.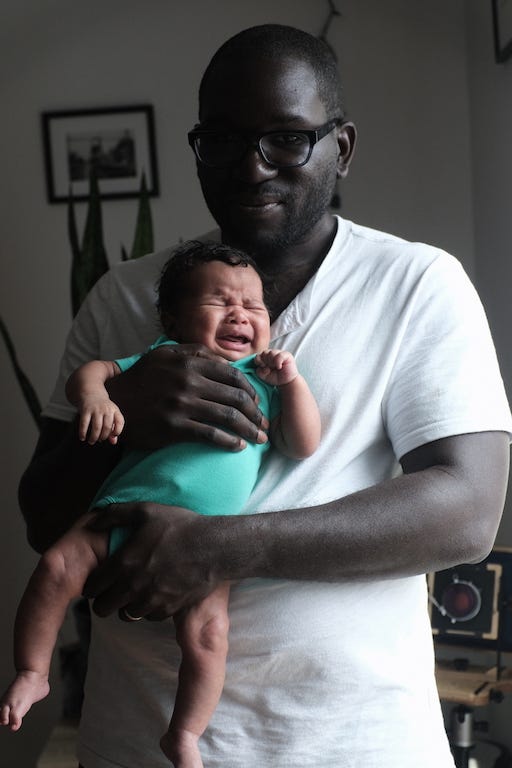 Heh.
A regular reminder that I share photos everyday on my Instagram and I sell prints at my website.
The Recipes
I had a taste for brassicas this week, and we ate two meals that featured them. For the tart, I highly recommend making your own dough. First recipe comes from Smitten Kitchen, second from the New York Times. I've modified both. The key thing to remember about the tart is that, like a quiche, it's more a cream custard than an egg-dish. Hence just a few eggs (versus the 6 or 8 you'd use for a frittata).
Roasted Cauliflower and Caramelized Onion Tart
Ingredients!
1 small head of cauliflower (about 1 pound) or 1 pound of a larger head of cauliflower, cut into 1-inch flowerets (Romanesco cauliflower, especially orange or green, would be a pretty substitute)

3 1/2 tablespoons olive oil

1 refrigerated pie crust or a homemade tart shell

2 medium onions, halved lenghtwise and thinly sliced

1 heaping tablespoon Dijon mustard

1 large egg

2 large egg yolks

1 cup heavy cream

1/4 teaspoon ground white or black pepper

Pinch of ground nutmeg

1 cup grated Gruyère cheese

1/3 cup Parmesan cheese
Directions!
Position rack in center of oven and preheat oven to 450°F. Toss cauliflower with 2 tablespoons olive oil in large bowl. Spread on rimmed baking sheet, sprinkle with salt and pepper and roast 20 minutes before turning florets over and roasting until brown and tender, another 20 minutes in my oven. Cool cauliflower then thinly slice or, if you're lazy like me, leave the florets in chunks. Reduce oven temperature to 350°F.
Press pie crust into 9-inch diameter tart pan with removable bottom. Par-bake if using store-bought, don't worry about it if you're using homemade.
Heat remaining 1 1/2 tablespoon olive oil in a heavy large skillet over medium-low heat. Add onion, sprinkle with salt and pepper and cook until onion is a deep golden brown, stirring occasionally. This usually takes me 25 to 30 minutes, depending on how thin I've sliced the onions.
Use a knife or brush to spread the bottom and sides of crust with mustard. Spread onion over crust. Arrange cauliflower over the onion. Set the tart on a rimmed baking sheet (to protect against leaks). Whisk eggs, cream, pepper and nutmeg in a medium bowl. Stir in Gruyère. Bake until tart is golden and center is set, about 40 minutes. Transfer to rack and cool 15 minutes before serving.
Penne With Brussels Sprouts, Chile and Pancetta
Ingredients!
sea salt

8 ounces penne

2 tablespoons extra virgin olive oil, more for drizzling

3 ounces thick cut pancetta, diced

1 large rosemary sprig

6 garlic cloves, smashed and peeled

1 very large pinch crushed red pepper flakes (less if you don't like heat)

freshly ground black pepper

8 ounces brussels sprouts, thinly sliced

1 tablespoon butter

fresh lemon juice, for serving

freshly grated parmigiano reggiano, for serving
Directions!
Bring large pot heavily salted water to a boil. Add the penne and cook until pasta is just al dente.
Meanwhile, heat large sauté pan over high heat and add the olive oil. When oil is hot, add the pancetta and rosemary, and sauté about 2 minutes. Add the garlic, chile and freshly ground black pepper to taste, and sauté until garlic and pancetta turn richly brown, about 3 to 4 minutes. Add the brussels sprouts, a large pinch of salt and a splash of water to pan, and sauté until sprouts just start to soften, about 2 minutes. Spread sprouts mixture in pan and press down to flatten. Let it sear for a minute, then stir it up and repeat. Add the butter, and sauté for another minute.
Drain penne and add it to pan with brussels sprouts mixture. Cook, tossing, until everything is well mixed. Spoon into pasta bowls and top with a drizzle of oil, lemon juice, and a little cheese.
---
To receive this newsletter every week, hit the button below.