January 4, 2018—Issue #144
Happy New Year!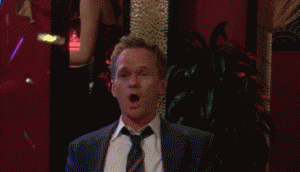 By now, I'm sure most of you have heard the news. Today is my last day at Slate, and later in the month I'll start writing for New York Times as a columnist. It's an exciting change, even as I'm very grateful for my time at Slate.
It also means a few big changes for The Newsletter. The most important one is that this iteration of The Newsletter has to end. The last issue will hit your inbox on February 1st. If you're a regular subscriber, that means you'll get one more newsletter. Paid subscribers will get four more issues before things are up. At that point, if you're a monthly subscriber, your subscription will end. If you're a yearly subscriber, you'll get a pro-rated refund. To make up for everything, these next four newsletters will have three recipes instead of two, and possibly more links.
With that said, the end of this direct relationship doesn't mean the end of The Newsletter. It will continue in modified form. Details for what that means, and how to sign up, will come soon. Until then, I hope you enjoy these last few issues, and thank you all for your support.
As always, I want your thoughts and feedback. Shoot me an email, or leave a comment below.
The Work
There won't be any work until I start at the Times, so until then, I want to share some of my favorite work from Slate. First up is my very first piece for the magazine, on the ridiculous idea of "racist bones."
There are many, many more where this came from. The problem is that "I don't have a racist bone in my body" only makes sense if your definition of racism stops at personal animus. If that's true, then yes, I'm sure that most people lack racist bones.

But let's broaden our horizons a bit. If we think of "racism" as material harm—or anything that furthers racial stereotypes—then it doesn't require anyone to hold hatred or show explicit bias.
Second is a piece I wrote in 2015 on the divergent historical reputations of Ulysses S. Grant and Robert E. Lee.
To millions of Americans, 150 years after the end of the Civil War, Lee is a role model and Grant is—despite his gifted generalship and consequential presidency—an embarrassment. What happened? How did the hero of the war become a quasi-ignominious figure, and how did the champion of Southern slavery become, if not the war's hero, its most popular figure?
The Reading
A 1997 essay from historian Robin D. G. Kelley on "identity politics" and class struggle. Sonya Posmentier on the 14th Amendment. Jamilah King on the victims of Jonestown. Austin Murphy on delivering for Amazon. A New York Times mea culpa on its coverage of the 1980s crack epidemic. Lauren Hough on being a cable guy. Eric Orts on the Senate.
The Photo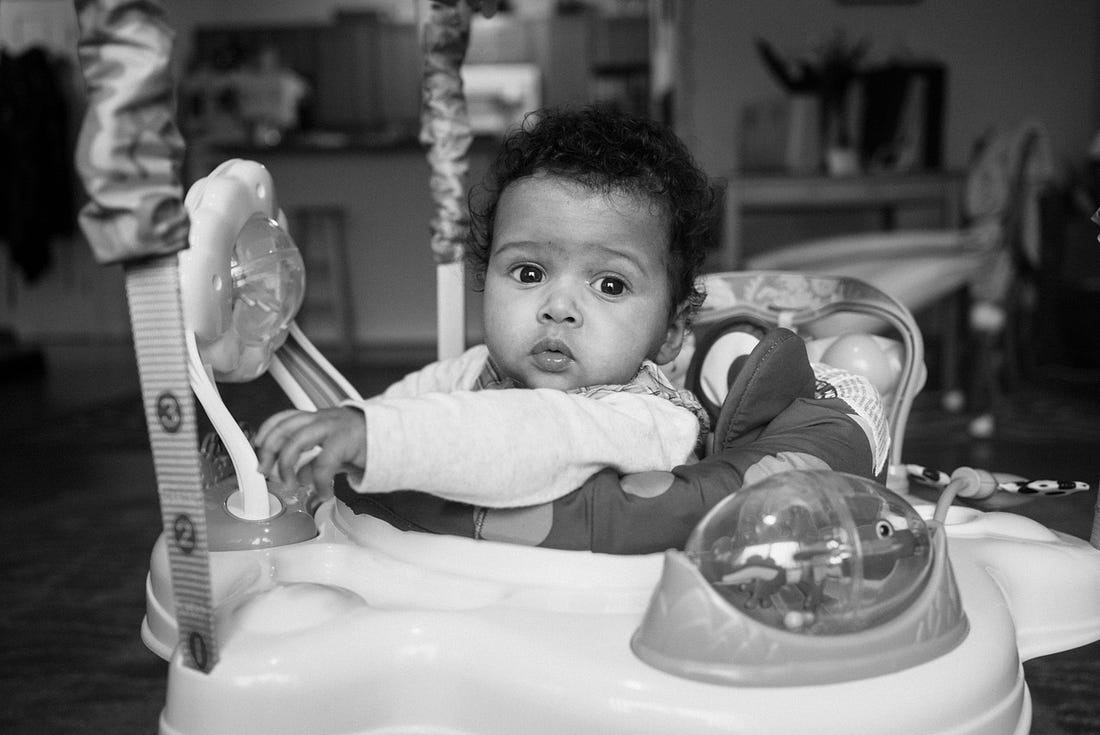 It's been a little while since I shared a photo of Carter, so here's a recent picture of him hanging out in his Christmas gift from his grandparents. He's getting so big!
The Recipes
Both of these are taken from my Rancho Gordo cookbooks. The first is a little involved, in terms of both ingredients and preparation. I have been able to find this particular kind of sausage at Whole Foods, but your mileage may vary. A good substitute would be a spice-forward sausage, like a Spanish chorizo. The second recipe is much, much easier. For the beans, I recommend just ordering straight from Rancho Gordo, you won't regret it.
Marrow Beans with Merguez Sausage, Pistachios, and Honey
Ingredients!
½ pound Marrow beans or similar, sturdy white bean, covered by 1-inch of cold weather and soaked overnight

1 teaspoon extra-virgin olive oil

1 pound fresh Merguez sausage

½ medium yellow onion, chopped

3 garlic cloves, finely chopped

1 celery stalk, diced

1 teaspoon coriander seeds, toasted and ground

1 teaspoon cumin seeds, toasted and ground

2 teaspoons Aleppo pepper

Salt

1 bunch chard, stems removed and cut into ribbons

1 cup chopped flat-leaf parsley

2 teaspoons grated lemon zest

1 tablespoon lemon juice or more to taste

2 teaspoons harissa paste

Freshly ground pepper

⅓ cup chopped pistachios

Honey, for garnish
Directions!
In a medium saucepan over medium-high heat, bring the beans and their soaking water to a boil.
In a large, heavy skillet over medium heat, warm the olive oil. Add the sausages and cook, turning frequently until brown and just cooked through, 5 to 7 minutes. Remove to paper towels to drain. Refrigerate until serving.
Pour off most of the fat from the skillet and set over medium heat. Add the onion, garlic, and celery and sauté, stirring and scraping up the browned bits from the bottom of the pan. Add a little water or chicken stock if needed to deglaze and keep the vegetables from sticking. Cook vegetables until soft, about 10 minutes.
Add the vegetables, coriander, cumin, and Aleppo pepper to the beans. Partially cover and simmer until the beans begin to soften, about 1 hour. Season with salt and continue to cook until the beans are soft, about 30 more minutes.
In a small, heavy skillet over low heat, gently warm the sausages.
Add the greens to the beans and cook, stirring, until tender. Remove from heat and stir in the parsley, lemon zest and juice, and harissa paste. Add salt and pepper to taste. Serve the beans in warmed shallow bowls, topped with sliced sausage, pistachios, and a drizzle of honey.
Flageolet Beans with Shaved Brussels Sprouts and Lemon
Ingredients!
1 ½ pounds Brussels sprouts, very thinly sliced with a mandolin

2 teaspoons kosher salt

2 cups cooked Rancho Gordo Flageolet beans

Zest of 2 lemons

Juice of 1 lemon

3 tablespoons freshly grated pecorino Romano cheese

Chopped, toasted walnuts, for garnish

Freshly ground pepper
Directions!
In a bowl, toss the shredded sprouts with the salt, if using. Mix well, kneading the sprouts with your hands to soften. Transfer to refrigerator and let sit for at least 15 minutes and up to 4 hours. Remove the sprouts from the refrigerator and, using your hands, squeeze them to remove excess liquid.
Transfer sprouts to a serving bowl. Add the beans, lemon zest and juice, and cheese; stir well. Taste and adjust seasoning, adding pepper and additional salt if you need it. Top with toasted walnuts. Serve with crusty bread.
---
we have a lot to give one another