August 3, 2018—Issue #129
Another week, and another edition of The Newsletter™!
I'm on leave but still full of takes, so let me take a moment to expand on this tweet.

Better headline for this piece: "Always Indulge White Innocence" https://t.co/xFbRspcj42
July 30, 2018
Whenever I angrily attack these civility pleas—the recurring argument that "We have to use our inside voices if we want to persuade racists"—I'm inevitably accused of "virtue signaling" or self-righteousness or even anti-white bias. But I think those critics have a fundamental misunderstanding of how racism takes hold, and how it is repelled.
Racism emerged originally as an ideological justification for African slavery. Over time, it embedded itself in American society and took on a relative autonomy, no longer reflecting the habits and mores of white colonists and their descendants, but shaping and driving the behavior of most of the people deemed white. Fast forward to the present. Tens of millions of white people live in neighborhoods, attend schools, and labor in workplaces designed to exclude blacks and other nonwhites. The simple fact of existing in those space inculcates racist ideas and habits of mind, as people seek to explain their circumstances using readily available frameworks and ideas like white industriousness, individualism, and black pathology.
You can try to have a polite conversation to correct someone's error, but you're probably not going to succeed; the combined wall of social milieu and ideology is very difficult to penetrate. Only three things have successfully disrupted the process of racism formation: law, integration, and social shame. If the post-1960s generation of white Americans are more racially egalitarian than their parents and grandparents, it's because they grew up in a society where the government enforced civil rights laws, states, localities, and civil society institutions took integration somewhat seriously, and open racial bigotry became highly stigmatized. Consequences for prejudiced beliefs produced a world where fewer people expressed those views.
But forcing people to change their behavior doesn't change their hearts. Eh. Assuming that's true, the problem of racist ideology isn't that it's impolite or mean-spirited; the problem is that it actively harms people, from everyday racist aggression to institutionalized racial discrimination. Shame and opprobrium may not change hearts, but it will change behavior, and if you want to make life less difficult for racial minorities, that's an important goal.
That said, over time, law, policy, and stigma actually changed hearts and minds. As racist behavior became less acceptable, racist belief did too, and younger generations of Americans absorbed the lesson. It's not for nothing that the erosion of stigma against open racism has coincided with a resurgence of racist belief and activity, despite all the "dialogues" and "open conversations."
Harsh as it sounds, if you want less racism in your society, you have to show that racism is unacceptable and beyond the pale. Gentle conversations that concede virtually everything are not the path to that destination.
Now, a little housekeeping.
I mentioned last week that my wife was on the verge of delivery. Well, she delivered! And both wife and baby are safe sand sound. I'm a very tired, and I'm a bit delirious. But I'm also very excited.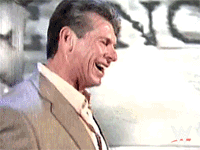 Expect multiple baby photos in next week's issue.
To get this newsletter every week, become a paid subscriber for just $5 a month or $50 a year. That's a $1.25 a week for a curated selection of links and recipes, in addition to commentary on movies, culture, and whatever else is happening in the world.
---
The Book
I'm on parental leave, which means no work to share. But I had time to read while in the hospital, and I got through a fascinating work of historical analysis titled Reluctant Reformers: Racism and Social Reform Movements in the United States, by Robert Allen, published in 1974.
Examining the six major reform movements of the 19th and early 20th centuries—the abolitionists, the populists, the progressives, the suffrage movement, the labor movement, and the socialist movement—Allen looks at how each foundered and crashed on the rocks of white supremacy, either from direct assault or accommodation and acquiescence. In avoiding any sustained assault on racist ideology and racist structures, reform movements sow the seeds of their own defeat and irrelevance. Racism among white abolitionists left the movement ill-prepared for the aftermath of the Civil War; racism within the populist movement left it vulnerable to racist demagoguery and unable to build a truly mass base; racism within the labor movement—indeed, the ways in which white workers understood themselves as white first—created a culture of racial chauvinism that weakened the movement at its foundation, and so on and so on.
Concluding his study, Allen argues that—to fully realize their own goals—reform movements must understand that their fates are intimately tied to the fates of black Americans, and that the fight for labor or for social democracy must also be a fight against racism. On the other side, the fight against racism—which Allen argues is intrinsically tied to the development of American capitalism—necessitates a larger fight against the institutions of capital, which continue to bolster and deepen racial caste. Here's him in his own words:
Reform movements have been consistently undermined by racism, but to resolve this problem demands that both the struggles for reform and the struggle against racism be incorporated into a thoroughgoing process of revolutionary social transformation…without transcending these limitations, social change movements will continue merely to react to problems—rather than taking the lead in rooting out causes of problems—and the problems themselves will simply recur in new forms. Like Sisyphus, reformism can expect neither final success nor rest, unless it fundamentally alters its conception of the task at hand.
It's a little academic at points, and requires a basic understanding of materialist historiography. That said, I think this is one of the most insightful and powerful books I've read in some time.
The Reading
Joshua Rivera on Sorry to Bother You. Jacob Hamburger on the "Intellectual Dark Web." Stephen Kantrowitz on white supremacy in the mainstream. John Ganz on the next frontiers of Trumpism. Manisha Sinha on Andrew Johnson. Olga Khazan on the struggles of her hometown after a police brutality video went viral. Onnesha Roychoudhuri on realizing what it means to be an "other." Sarah McColl on Josephine Hopper. Bonnie Honig on Trump and the gender politics of power. A HuffPost report on the "incel" movement.
The Movie
I saw
Mission Impossible: Fallout
last week, and it suffices to say it was great. Classical action filmmaking with incredible set pieces, stunts, and a few genuinely strong fights. Everyone in the cast has grown into their roles, giving
Fallout
a loose, sometimes playful feel that has been missing from this franchise.
Ahead of the movie, I rewatched previous entries, both to prepare myself and to think a bit about this franchise and its place in the action movie canon. Before I get to those thoughts, however, I want to do a ranking. Here are the Mission Impossible movies, ranked.
1) Mission Impossible: Fallout
MI is like the Fast and Furious series in that it has improved with age, with the later entries blazing far beyond the originals in scale, scope, and ambition. But where Fast and Furious is slapdash, MI is precise and traditional. Fallout is the pinnacle of its sensibility, with a concluding set piece that is so breathtakingly audacious I'm surprised it was even legal. I doubt Tom Cruise will call it quits on this series, but if he does, I can't imagine a higher note to go out on.
2) Mission Impossible: Ghost Protocol
Mission Impossible: 3 brought the franchise into the 2000s, essentially rebooting Tom Cruise's career in the wake of scandal and questions about his insanity. But as action film, I don't think it's particularly strong. It's Ghost Protocol—directed by Brad Bird—that truly modernizes the series, expanding its scope in every way you could imagine. And the Dubai sequence inaugurated the convention of death-defying stunts in each installment.
3) Mission Impossible
I don't think I've seen anything in an American action movie that is as nerve-wracklingly tense as the now-iconic CIA break-in sequence. It's not just perfect blockbuster filmmaking; it's an amazing demonstration of director Brian De Palma's talents, in a movie that feels less like a franchise and more like another idiosyncratic entry in his oeuvre. That sequence alone gives the first film this middle spot.
4) Mission Impossible: Rogue Nation
I actually love this film. The opening stunt—with Cruise hanging from the side of an ascending plane—convinced me that he may actually want to die while filming one of these movies. The opera house sequence is masterful (and feels like an homage to a key scene in Alfred Hitchcock's 1934 The Man Who Knew Too Much), and Rebecca Ferguson is a very welcome addition to the cast. Rogue Nation is solid from beginning to end, but it doesn't stand out like its successor or immediate predecessor, which is why it lands at the #4 spot.
5) Mission: Impossible 2
The consensus on this second installment is that it's terrible, burdened by a convoluted script, haphazard editing, and John Woo's taste for melodrama, which doesn't fit the material. I think all of those criticism are correct. And yet, this is still a John Woo movie, with well-choreographed action and thrilling gun fights. It has character, and I vastly prefer its weirdness to the derivative blandness of the last entry in this ranking.
6) Mission: Impossible 3
Yes, Philip Seymour Hoffman is a great villain. But this entry, directed by J.J Abrams, is clearly trying to imitate Bourne, which was the ascendant action series at the time. That leaves it feeling generic. It's not bad, but there's nothing distinctive.
There's my list. I'm sure there is disagreement, so if you have an opposing take, leave it in the comments!
The Photos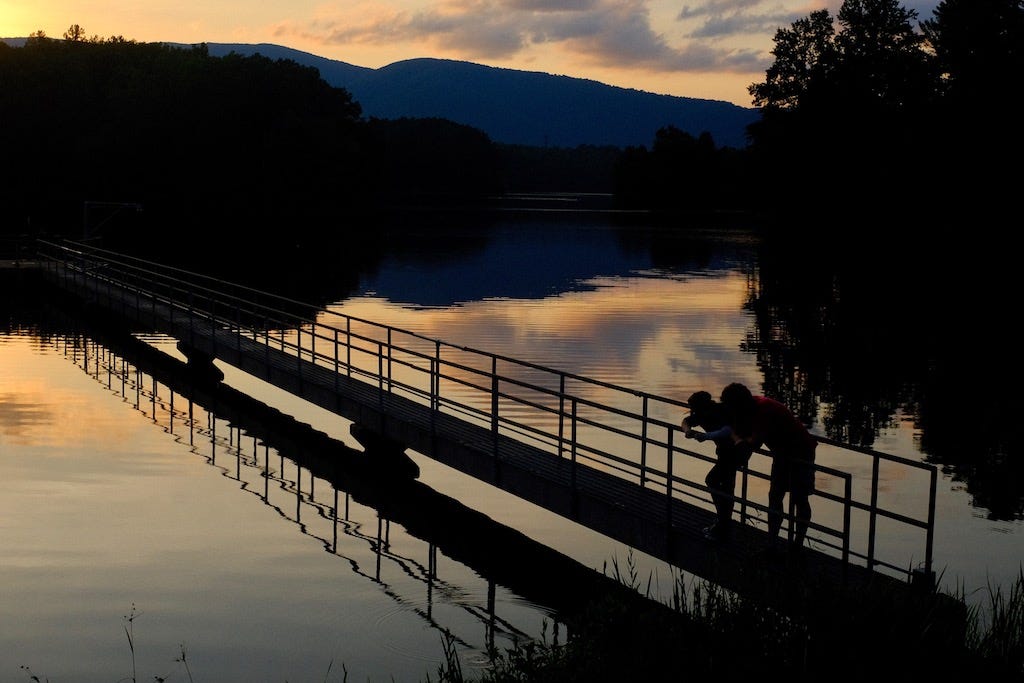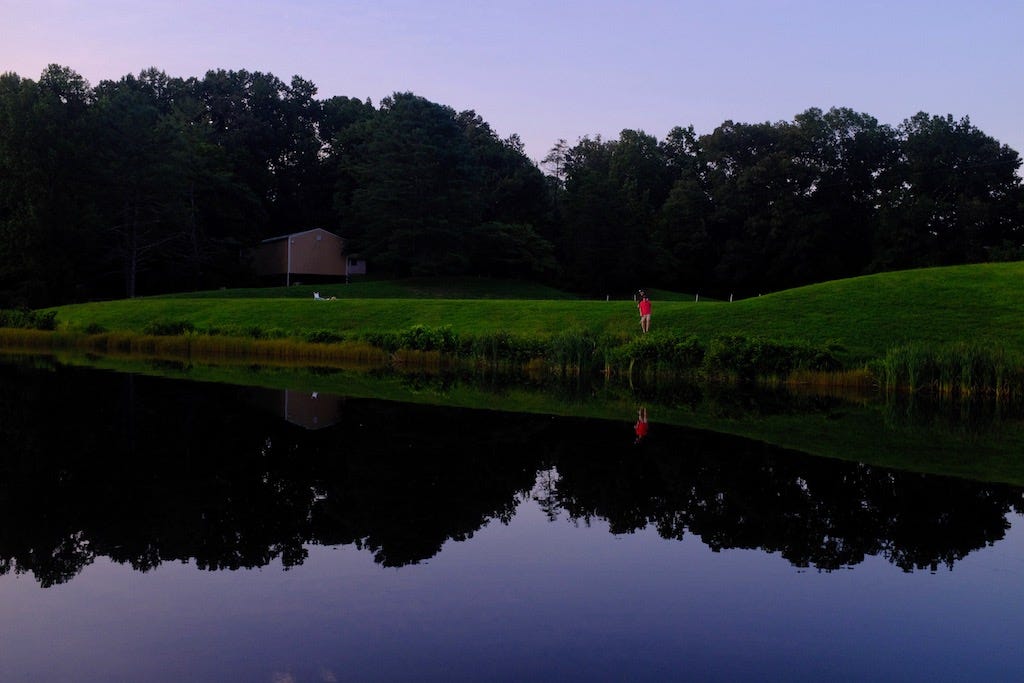 We took advantage of a beautiful sunset last Sunday and drove out to a reservoir that doubles as a lakefront park. I shot several sheets of 4x5 film, which still needs to be developed. But I also brought my digital camera along, to capture some snapshots. There was a father/daughter pair also enjoying the weather and the scenery, and I captured them in a few of my photos, making them part of the overall environment. I confess, part of my attraction is that I can't see parents and children without thinking of my own newborn child, and how I greatly look forward to sharing the world with him.
A regular reminder that I share photos everyday on my Instagram and I sell prints at my website.
The Recipes
Fried Chicken (One of Many Takes)
This recipe is from Fried and True, a compendium of fried chicken recipes. It's pretty simple. My only adjustments were to double the spices and add a touch of cayenne to the blend. Remember to err on the side of a longer cooking time when cooking thighs and legs. We served this with sautéed Swiss chard and homemade biscuits.
Ingredients!
1 whole chicken, cut into 8 pieces

1 tablespoon kosher salt

1 teaspoon freshly ground black pepper

2 teaspoons garlic powder

1/2 to 1 teaspoon cayenne pepper, depending on your tolerance for heat

corn or peanut oil, for frying

2 cups whole milk

3 large eggs

2 cups all-purpose flour
Directions!
In a bowl or Ziploc bag, season the chicken with the salt, pepper, and garlic powder. Cover or seal and refrigerate overnight or up to 24 hours. Pour 1 inch oil into a 12-inch cast-iron skillet and heat until a pinch of flour sizzles upon contact, about 355 degrees Fahrenheit. Alternatively, you can use a quart of oil in a Dutch oven, to avoid splashing.
Set a rack over a rimmed baking sheet and set aside. In a bowl, whisk together the milk and eggs. Place the flour in a separate bowl. Dip the chicken in the egg wash, drain off the excess, then dredge in the flour, shaking off the excess. I put the flour in a plastic grocery bag (or two layered ones, to avoid spills) and shake the chicken vigorously to achieve an even dredge.
Place the chicken, skin side down, in the skillet and fry in batches without moving. Continue to fry, turning the chicken every 1 to 2 minutes to ensure even browning and cooking, until the chicken is cooked through, 13 to 15 minutes. Drain on the rack and serve hot, warm, or at room temperature.
Cream Cheese Poundcake
I make this every so often and end up eating the whole thing before the week is out. Perfect with a cup of coffee or topped with fresh berries and cream. High quality ingredients are your friend here; the use the best butter, eggs, and vanilla extract you can get your hands on. Recipe via the Bitter Southerner.
Ingredients!
3 cups cake flour

1 1/2 cups (3 sticks) unsalted butter, at room temperature

8 ounces Philadelphia cream cheese, at room temperature

3 cups sugar

6 large eggs, room temperature

2 teaspoons pure vanilla extract
Directions!
Position an oven rack in the lower third of the oven and preheat to 325ºF. Grease (with Crisco) a 10-inch aluminum tube pan with removable bottom. Dust it lightly and evenly with flour and tap out any excess.
Sift the flour into a medium bowl.
Beat the butter and cream cheese in a large bowl with an electric mixer set to medium speed until the mixture is smooth and creamy, about 2 minutes.
Increase the mixer to medium-high speed on a stand mixer (high speed on a hand-held mixer) and add the sugar in a slow, steady stream. Beat until the mixture is pale yellow and sits up tall with fluffy peaks when scraped down from the sides of the bowl. The sugar will be mostly dissolved, so you should feel very little grit if you rub a little between your fingers. This takes about 4 minutes with a stand mixer and 6 with a hand-held mixer.
Add the eggs, one at a time, beating well after each addition; the mixture may look slightly curdled or grainy.
Add the flour to the butter mixture in thirds, mixing at low speed only until smooth. Scrape down the bowl between each addition.
Add the vanilla extract and mix on low speed 30 seconds more. Use a rubber spatula to make sure all of the dry ingredients are up off the bottom of the bowl. Spoon the batter into the prepared pan. Gently tap the pan once or twice on the counter a few times to remove any air bubbles.
Bake the cake until a cake tester inserted into the center of the cake comes out clean, about 90 minutes. (Pound cakes will have a crack in the center that appears wet even when fully cooked, so avoid this area when testing. Pound cakes are tall, so a standard toothpick might not reach the center. Use a longer pick or a metal cake tester. Even a dry strand of uncooked spaghetti will work.
Cool the cake in the pan on a wire cooling rack for 10 minutes. Remove the cake from the pan and turn it face up to cool completely on the rack.
---
To receive this newsletter every week, hit the button below.